Hi Lovelies!
Today is challenge day for Design Team B for the
Through The Craft Room Door Challenge
. This is a WEEKLY "anything goes" (any type of project and any theme) challenge with 2 design teams who alternate weeks to make projects showcasing the sponsor who often offers PRIZES!
This week's sponsor is
Newton's Nook Designs
. You can read a bit about them below.
Prize: PRIZE $20 Gift Certificate to store
Newton's Nook Designs is made up of a husband and wife team located in Southern Wisconsin. Their goal is to provide you with unique and whimsical stamp designs and products that are fun to use and make you smile! Jen illustrates and designs all of the products and Jeff does the behind the scenes essentials! Their company is named after Newton, their sweet orange tabby cat, who is also the inspiration for their adorable cat themed designs!
This was one I was super excited to do since I have always loved Newton's Nook!
I used one of their newest stamp sets called Newton Cleans Up to make a somewhat unconventional Get Well card.
As soon as I saw that vacuum cleaner I wanted to try to make a shaker from it. It reminded me of the reason NotPinkCraftyHubster bought a vac with a large clear barrel - so he could carefully identify and retrieve Lego which got sucked up.
I stamped it on my card front, masked it and then applied some Vicki Boutin Iridescent paste through a stencil as a bit of an experiment and I'm happy with how it came out. I knew it would tie in wit the sparkly mix in the shaker.
I'm less than enthused by my Copic colouring. To be quite frank, it SUCKS! 🤣🤣🤣. The cat itself is OK, but the purple wasn't blending properly. After it dried, I came back and touched it up which is a minor improvement.
My other issue was that my initial snarky thought of "You Suck" (with an optional "just kitten"!) was probably not going to be appreciated by anyone not quite as snarky so I decided on a get well type of sentiment.
It occurred to me that sick cats probably wouldn't be doing the vacuuming, so I added props from "Newton's Sick Day" stamp set. I then proceeded to cut apart the birthday sentiment since I knew I'd never use it as is and used the "Not Feeling Well" from "Naughty Newton". The similar one from "Newton's Sick Day" just didn't look right after I stamped it.
Well here is the finished product and I hope you visit us at
TTCRD
to play along and win the prize!
Not Feeling Well Cat Card
And here's the slightly improved colouring:
PS I thought you might like to see what happened as soon as I opened the pot of iridescent paste 9see the lid right there?). That cat has a radar for any wet media, Let's not even discuss the incident involving white Distress Paint! 😖😖😖
SUPPLIES:
The products I used (or similar) are listed below:
This post may contain affiliate links. By clicking on the items or making a purchase (
at NO additional cost to you
) you help support this site, so a big, pink
THANK YOU
!
Please rest assured I only recommend products I personally love!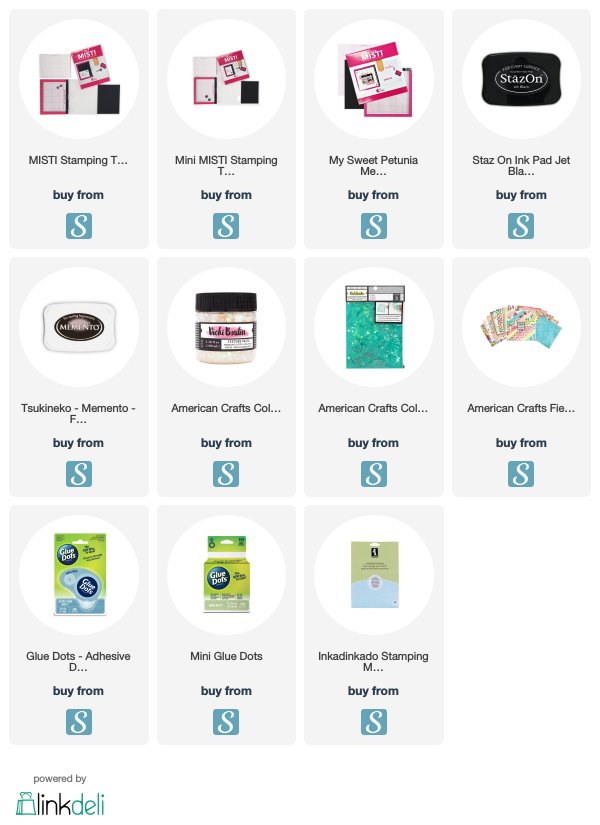 Love and crazy colouring!